Mission Statement
To provide merchants with top quality products, services and technologies.
To provide efficient, cost effective solutions at the point of sale.
To provide local, personal sales, service and support.
To serve all businesses small, large and in between, in all credit card accepting industries.
To be an innovator in the merchant services industry.
To provide the best opportunities for Agents/ISO's
To provide cutting edge technology solutions.
To provide our merchants with the complete one stop solution to all of their payment processing needs.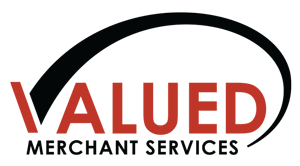 Valued Merchant Services has a history of providing merchants and small businesses with electronic payment services at competitive rates. Our promise is simple. if we can not beat your current rates & fees we will give you $500. All we need is a copy of a recent processing statement from your current provider. We will provide a free no obligation analysis that will show how we can improve your bottom line. We have a nationwide team of local agents who offer personal service and support, cost-effective and efficient payment solutions and state of the art point-of-sale technology and a variety of other valued added products, services, and technologies. Our small business credit card services include reliable 24/7/365 technical support and customer service, next day funding of batch settlements, month end fee discounting, free online account management tools and much more.
Valued Merchant Services commits to provide each merchant and small business with customized credit card services to meet each of their unique needs. Valued Merchant Services approves most accounts within 1-2 business days and has a 99% merchant approval rate.
Valued Merchant Services is a nationwide provider of all forms of electronic payment processing services for all types of business including retail businesses, restaurants, web-based businesses, service providers, wholesalers and distributors, home-based businesses, mobile businesses, transportation businesses, and start-up businesses. We provide these credit card services across the country, for companies both small and large. We serve businesses that operate as sole proprietorship, partnerships, corporations, LLC's, non-profits, franchises, municipalities, and governments.
Valued Merchant Services is a two-time overall top 1000 honoree on the Inc. Magazine List of the 5000 Fastest Growing Private Companies in America and two-time honoree in the top 50 in the Financial Services Industry category. We attribute our incredible growth to the way we do business, putting the merchant first and committing to personal, dedicated service and support and a policy of full disclosure of all rates, fees, and charges to our merchants. We help educate our merchants to understand better the credit card processing industry and the programs and services they utilize.
Valued Merchant Services is A+ rated and accredited with the Better Business Bureau, and we have been in business since 2006
Services We Offer
Credit Card Processing / Merchant Services
EMV / NFC Credit Card Terminals
iPad / Tablet Point of Sale Systems
Mobile Payment Solutions
Business Loans / Working Capital
ATM Machine Sales / Service
Gift & Loyalty Card Programs
Check / ACH Processing Services
E-Commerce Solutions
Websites / Mobile ApplicationsSocial Media / Digital MarketingADP Payroll & HR